The summer session of my COM107-Writing for the Media class at Rider University starts today. It's a short term (only 6 weeks). Packing a full semester into 6 weeks isn't easy, but we'll be starting off with a bang! Right away, we'll be diving in and discovering ways to "bring on our writing mojo" — that magical feeling when the words just seem to endlessly and easily flow from our brain to our fingertips as we write.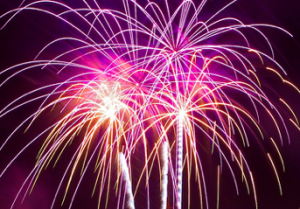 Find Your Writing Mojo
From time to time, we all need a little help to overcome "writer's block" or to just get started on a writing project. When we're "blocked" or we're finding it difficult to focus on our writing efforts, we need to tap into our "writing mojo" to get things done.
Here's some advice — excerpts from my first class assignment, "Bring On Your Writing Mojo!":
What inspires you to write?… Do you like to write?… Do you ever suffer from "writer's block"?… Let's share our personal thoughts and ideas about the writing process and discuss ways we can bring on our "writing mojo." Also, please read the following blog posts to discover some of the ways writers become motivated and get ready to write:
You also might want to do some additional research on your own…
The assignment: Write one or two paragraphs answering the following questions:
Do you like to write?
Why or why not?
If you do like to write, what do you like to write about, or what type of writing do you enjoy the most?
After hearing and reading about what motivates people to write, what idea(s) or suggestion(s) do you believe would be the most helpful to you to help you "bring on your writing mojo"? Tell us why.
Share Your Ideas…
My students will be writing their thoughts in a private discussion forum on Canvas, but feel free to share your thoughts and write your comments on this blog. I'll respond to you as soon as possible. Thanks for reading — and good luck bringing on your "writing mojo"! 🙂