Move over, Facebook, MySpace, Twitter, LinkedIn and other social networks! "The other side" is being touted as "the original social network"… and this presents an opportunity to view social networking and social media in a whole new way.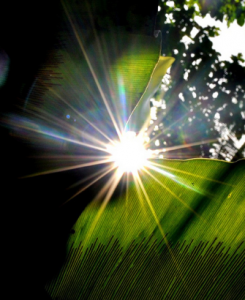 In an interview on the Hay House World Summit website, New York Times best-selling author and world-renowned psychic medium John Edward compares our relationships with loved ones who have died and "crossed over to the other side" to our social networking habits and relationships on the Internet. 

Mr. Edward says, "The way we're tethered by energy on the Internet with Facebook" — how we're aware of what's going on in our friends' lives and how we're connected — is similar to how we're connected and "tethered" to the people we love after we die. He adds, "The other side is really the original social network, and we're tethered by love."
I've heard and seen a lot of definitions and descriptions related to social networking and social media, through my work teaching writing and communication classes and through my own experience with social media. But John Edward's analogy is different and it taps into our emotions.
The next time I update my status on Facebook or Twitter, I'll be thinking about how my Dad checks in on my family's "social network" from the other side to see how we're all doing. For me, that's a very comforting thought.
Photo by whologwhy via Flickr