How do you learn best? Over the years, I've discovered that taking action helps me to learn. I call this "learning by doing." After teaching for seven years now, I've seen that my students seem to enjoy "learning by doing," too. Research backs up this approach. A few months ago, I wrote a post that included this Cone of Learning from Edgar Dale: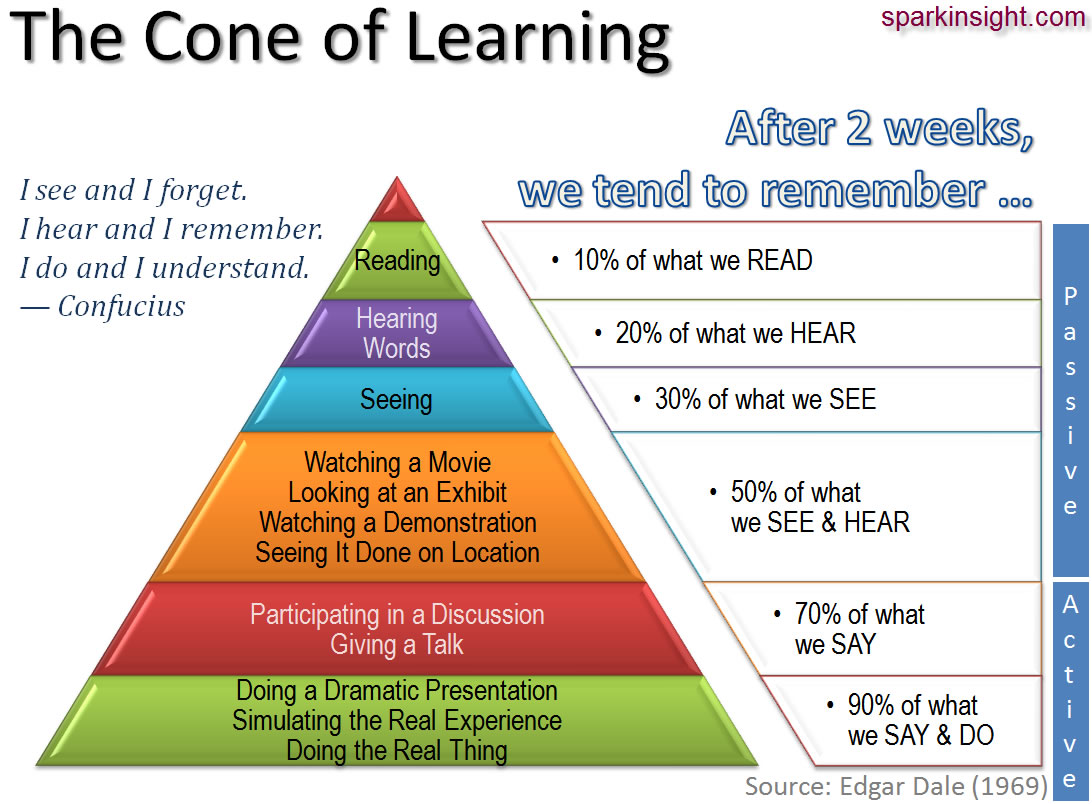 Since we "tend to remember 90% of what we SAY and DO," according to the Cone of Learning, we take this multi-sensory approach to teaching and learning in my classroom (which is actually a computer lab equipped with brand-new Macs) at Rider University, and we're seeing great results!
Both of my classes are writing classes (COM106 Writing for the Communication Professions and COM107 Persuasive Writing for the Media), so you might be asking, "How are they taking a multi-sensory approach in a writing course?" It's simple: We take every opportunity to present our work and our assignments to each other. For some assignments (like the "crisis news releases" we learned to write last week), students are "teaming up" and "competing" as they prepare the assignments that are eventually presented to everyone in class. This approach works for us. How about you?
Please tell us how you learn best and if you agree with the ideas presented in the Cone of Learning above. And even if you don't agree with the "Cone," you have to admit that it's a pretty visual that brightens up my blog! 😉 Until next time, take care — and thanks for reading!
Kathy Magrino