I did not need to read the article in a recent issue of the Social Media Examiner, 7 Ways to Use Psychological Influence with Social Media Content by Rachna Jain, to learn that we are better learners when information is presented to us using different modalities, especially those that require us to interact with each other. For my students and myself, I try to take a multi-sensory approach to teaching and learning in my classroom, and we see and experience great results.
Some examples: When my students write, I encourage them to read their writing out loud to hear what they've written. Not only is this a great way to proofread our own writing, this process involves different pathways in our brains, encouraging us to remember and learn what we're doing. The same goes for in-class presentations in front of an audience (in our case, classmates). When students are required to pair "visuals" with their writing, either using video or PowerPoint slides, etc., they're learning more — and we are all entertained. And, using visuals is another opportunity to "impress" the audience (and ourselves) with the messages we're trying to process and learn.
What impressed me most from Jain's article was this "Cone of Learning" from Edgar Dale: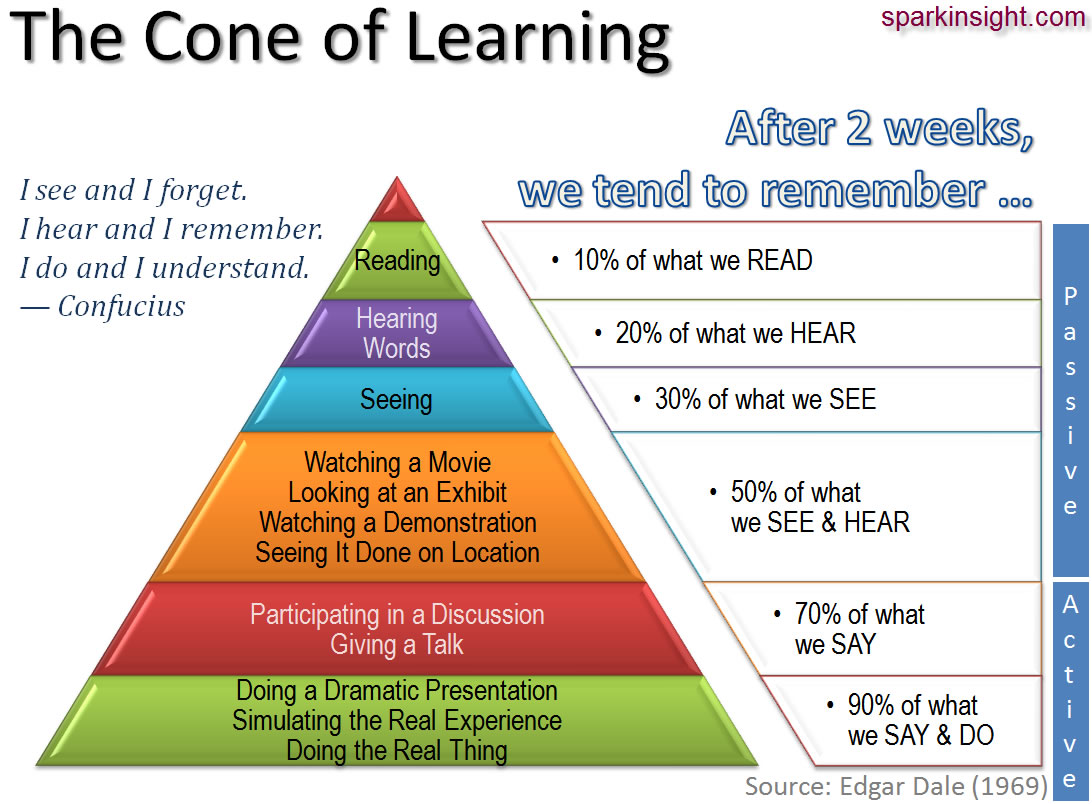 See how impressive visuals can be?! 😉 Until next time, let's try to use all of our senses and take action to learn!
Kathy Magrino